Lt. Col. (R) Datuk Dr. Senasi Official Website
Featured in Britishpedia: Successful People in Malaysia. Published by British Publishing House. Surgeon at arm for the previous Prime Minister, Tun Dr. Mahathir Mohammad, during ASEAN meeting at Manila in October 1987.
From humble beginnings, his life experiences is remarkable. A man who puts patients first and a patriot who gave for King and Country, he is LT. Col. (R) Datuk Dr. Senasi Annamalai (DMSM, BCM, PJK, MBBS(MADRAS)., FRCSED, FAMM(Mal).
Client

Senasi Skyland Limited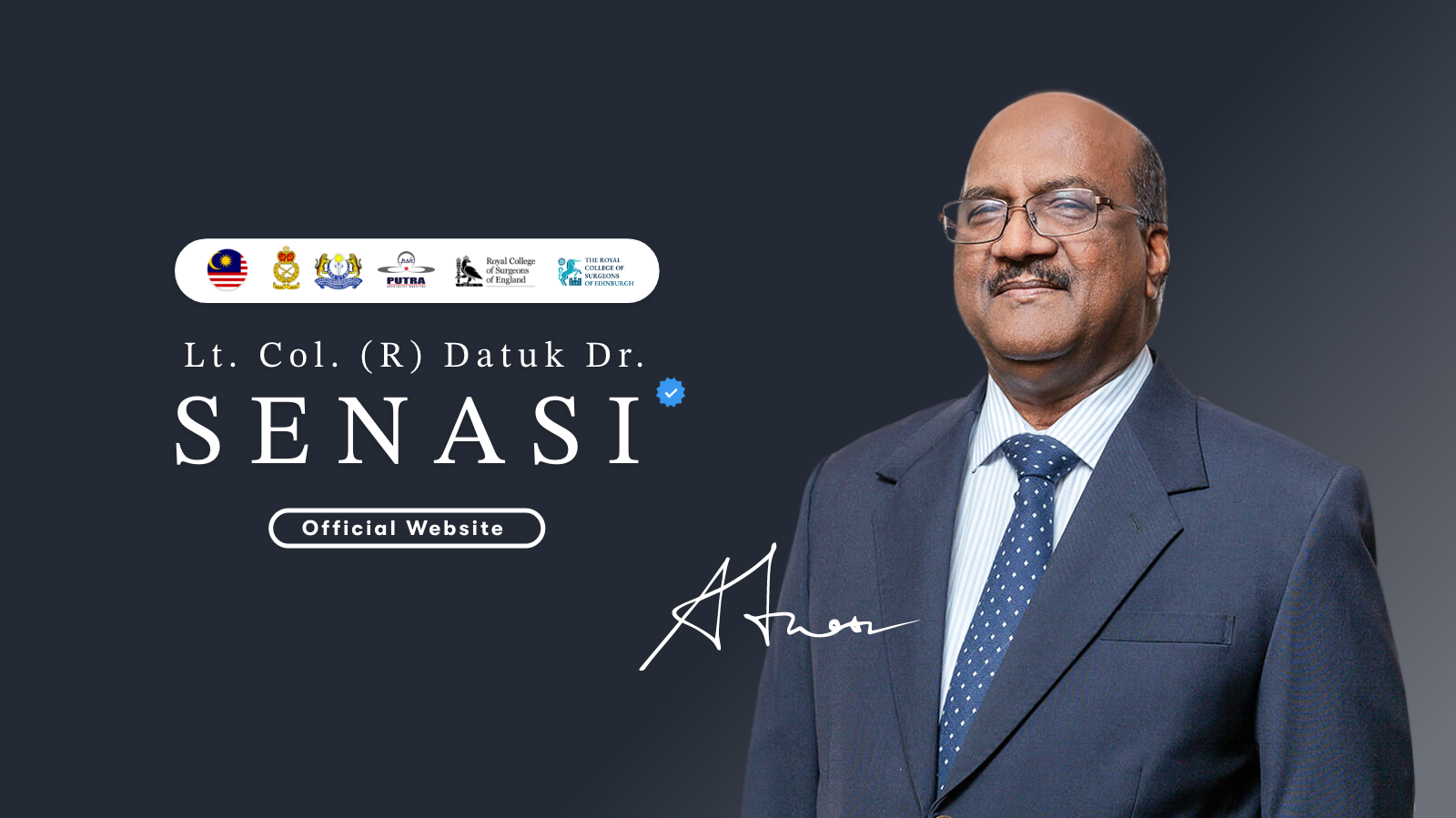 Got A Project?
Let's Working Together!
We're a team of creatives who are excited about unique ideas and entrepreneurs to create amazing identity by crafting top-notch UI/UX.