Kedai Emas Nur Jannah
They are famous jewellery store in Kuala Pilah, Negeri Sembilan. Established 2014 in small town in Kuala Pilah. Visited by Negeri Sembilan State Ministry & Tengku Zafrul Aziz, Minister of Finance. Known best as their lowest labor price and best quality of jewellery.
Open Project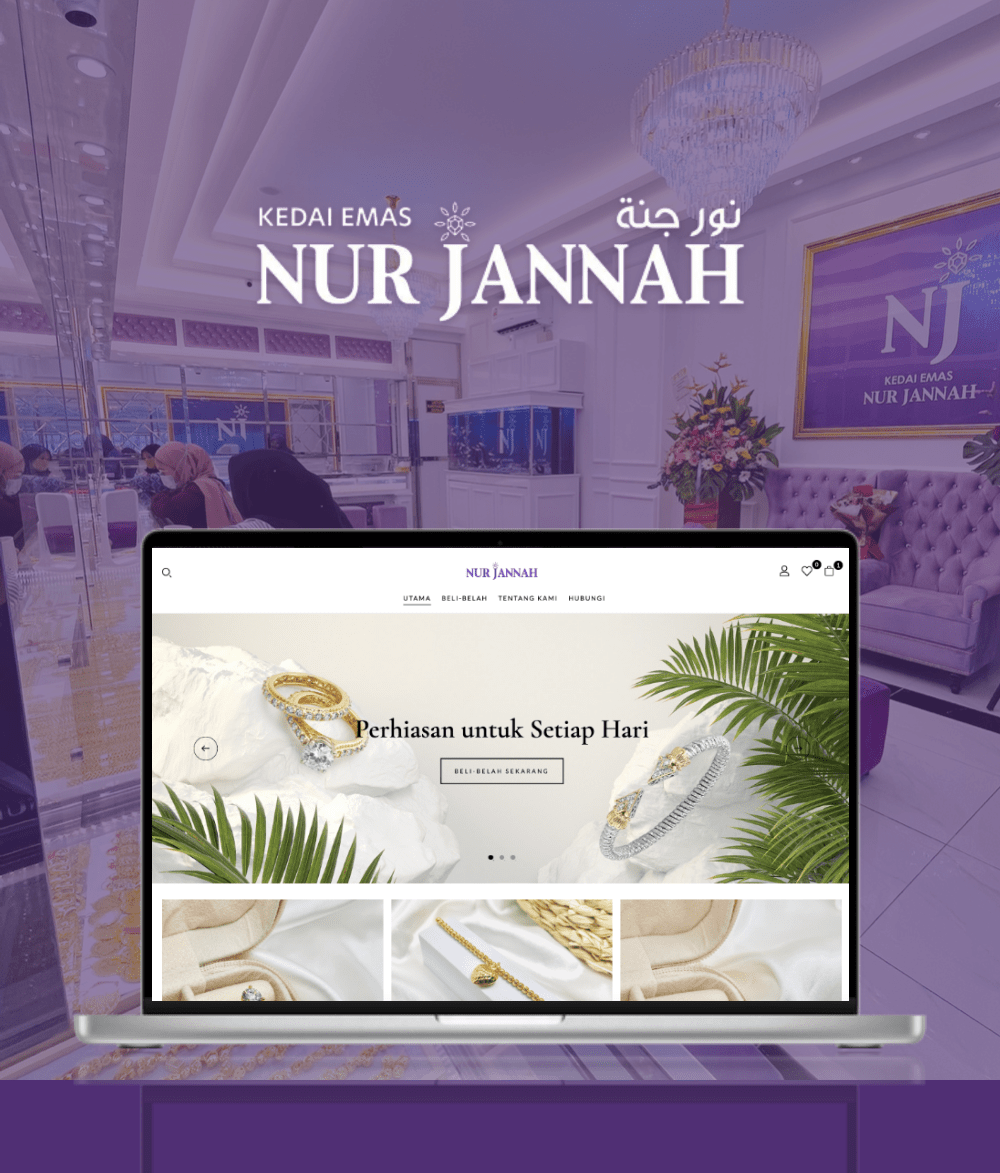 Let's collaborate
Got a project?
We're a team of creatives who are excited about unique ideas and help fin-tech companies to create amazing identity by crafting top-notch UI/UX.